Performance photos by Stoo Metz Photography.
---
UPCOMING PUBLIC SHOWS
August 20, 2022 - 1 PM
Halifax County Exhibition
190 Exhibition Grounds Rd, Middle MusquodoboitAugust 24, 2022 - 10:30 AM
Woodlawn Public LibraryAugust 25, 2022 - 10:30 AM
Tantallon Public LibraryAugust 26, 2022 - 11:30 AM
J. D. Shatford Memorial Public LibrarySeptember 1 - 11, 2022
Halifax Fringe Festival
Dates and times TBA. Join the mailing list to keep up-to-date.
---
"Beautifully done."
– Penn Jillette, Penn & Teller"Truly remarkable magic."
– Mark Robins, Halifax Presents"Loved the show... Brilliant. I have never seen anything like that."
– Martin Brophy, MagicSeats.co.uk




ABOUT
Vincenzo Ravina is an actual wizard from Halifax, Nova Scotia. His magic is surreal, mystifying, and absurd. At his show, you may end up wearing Mind-Reading Glasses, bestowing luck to the unlucky, trying to the divine the future, testing out a Coincidence Machine, or cowering in fear at the might of the Ancient and Mystical Balloon of Ultimate Power. No matter what, you'll end up laughing and amazed. In the interest of safety during the COVID-19 pandemic, his show can be physically distanced if you wish, and Vincenzo is fully vaccinated and boosted.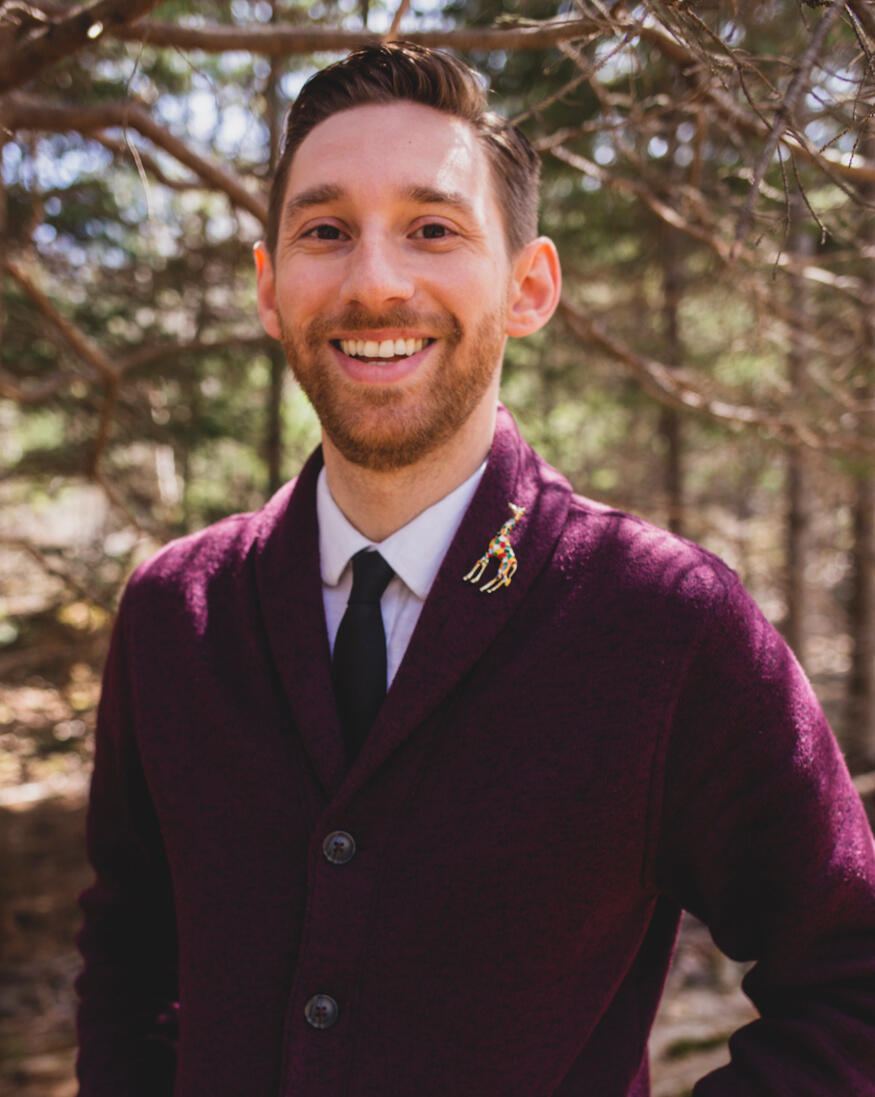 He has performed on the CW's hit show, Penn & Teller: Fool Us, as well as CTV News.
He is also a writer. His collection of short stories, Peril & Exploit and Other Mysterious Tales, is available in both print and ebook form.For more on Vincenzo Ravina's writing, t-shirt design, and other doings, visit VincenzoRavina.comJoin the mailing list for infrequent updates, information on upcoming public shows, and secretsssss.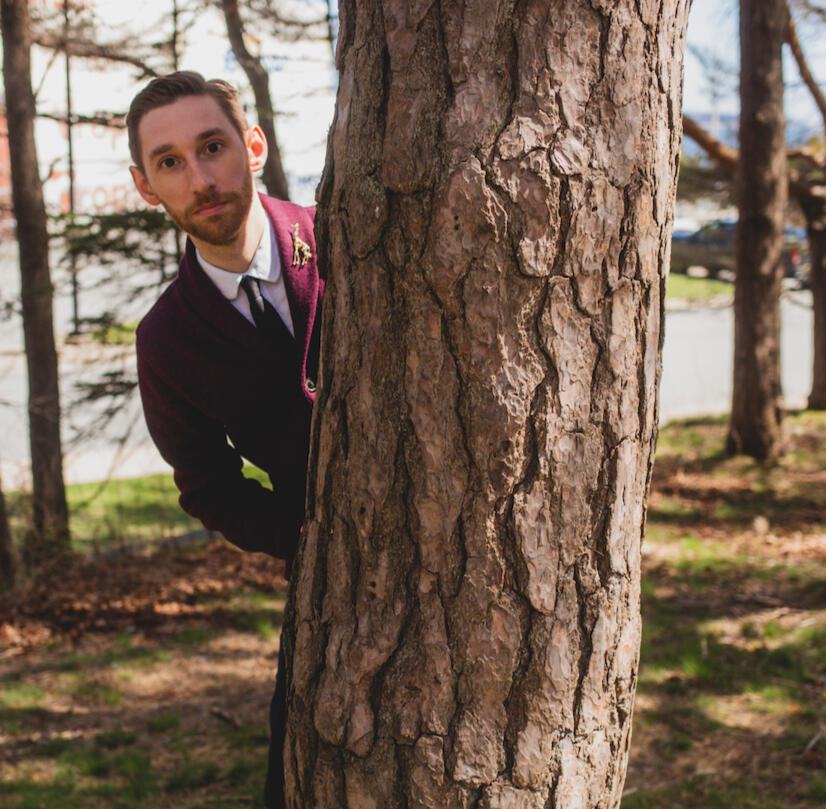 Photo by Chris Muise.
BOOK VINCENZO RAVINA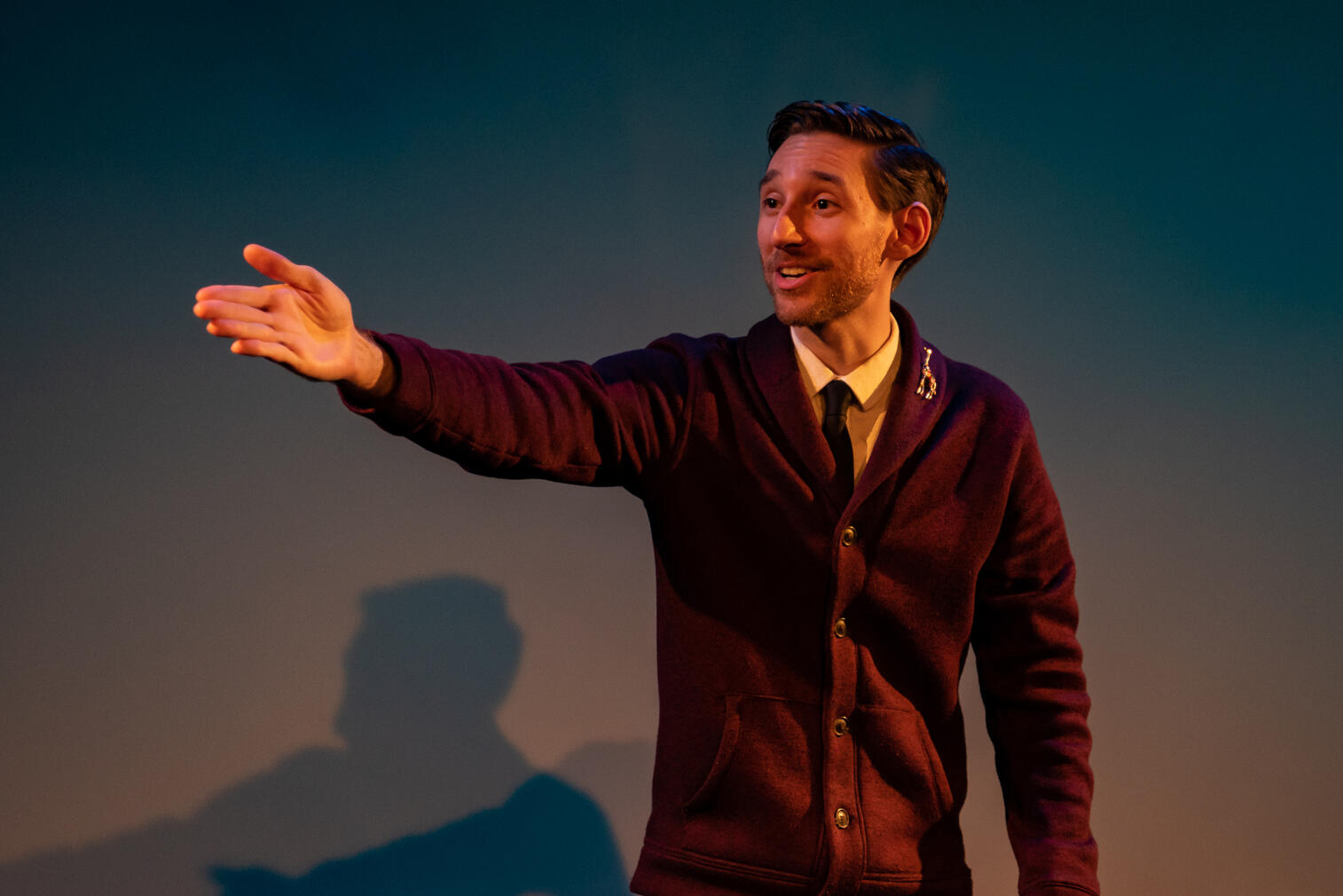 Book Vincenzo Ravina for a memorable wedding reception, Christmas party, company event, team meeting or other gathering. Available for in-person shows in Nova Scotia and across Canada, and interactive virtual shows anywhere in the world.Contact below for pricing and further details.
---
Vincenzo Ravina presents his Mind-Reading Glasses on Penn & Teller: Fool Us!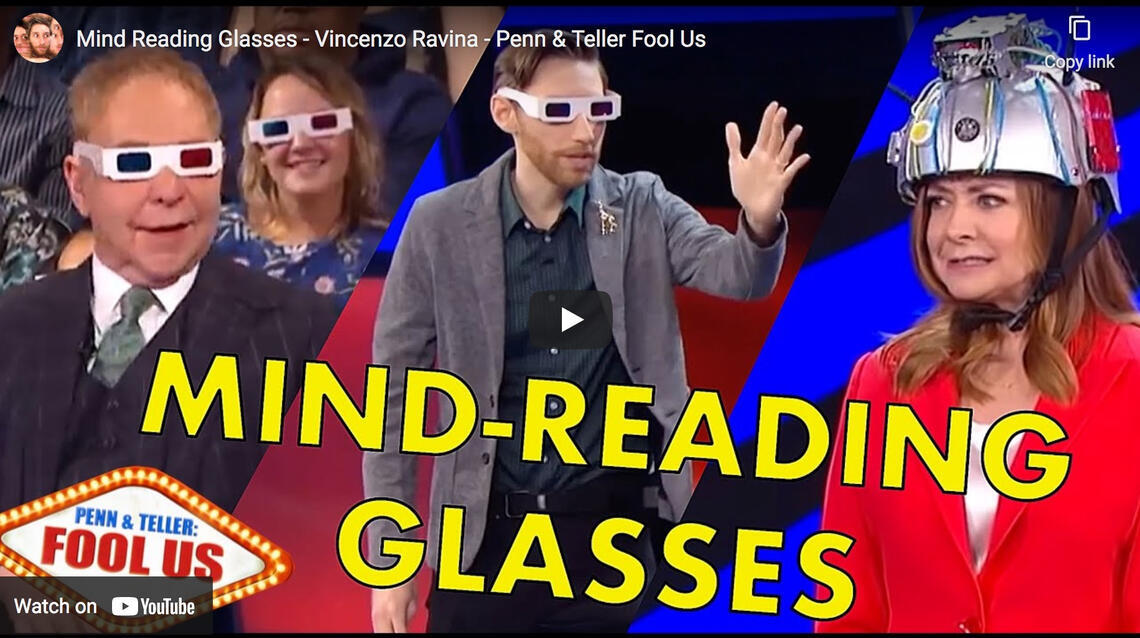 Virtual Magic Show Clip
---
Festivals and Shows
• Halifax Fringe Festival – "Savour the Sea From a Distance" – 2020
• Evergreen Festival – 2020
• Halifax Fringe Festival – "Magic From the Twilight Lodge" – 2021
• Capt. William Spry Public Library's 35th Anniversary Celebrations – 2021
• Valley Communities Picnic – 2022
• Halifax Fringe Festival – "Actual Wizard" – 2022
Appearances and Credits
• Penn & Teller: Fool Us! – 2020
• CTV Morning Live – 2020
• CBC Radio – Maritime Noon – 2020
• News 95.7 – The Sheldon MacLeod Show – 2020
MODERN SCIENTIFIC FORTUNE-TELLING CARD RITUAL AND INTERPRETATIONS
by Eloise Fogel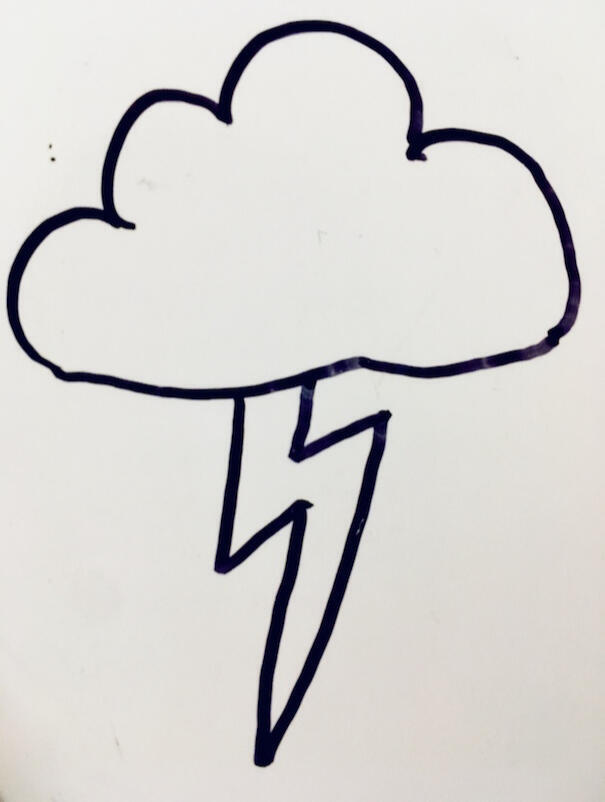 Reading Ritual
Step One: The Sitter mixes the cards.Step Two: The Fortune Teller decides the number of cards to deal. Ask the Sitter to deal any number of cards between seven and thirty into a pile.Step Three: Instruct the Sitter to discard the undealt cards.Step Four: Instruct the Sitter to deal the chosen cards into three piles.Step Five: The top card of each pile represents a piece of the Sitter's future. Fortune Teller, use the interpretations below.
Card Interpretations
The Apple: This image represents rebirth and discovery. Your future contains exciting new possibilities.
Note: The Apple combined with the Blanks or the Door fortells a fortuitous event right around the corner. Good things are coming.The Black Balloon: This image is a powerful omen that represents mortal peril and doom. Your future contains mortal peril and doom.The Blanks: Your future is unwritten and unwriteable. You can make of it what you will.The Book: This image represents knowledge. Your future contains illumination and epiphany.The Cactus: This image represents thirst. Your future contains yearning and striving.The Cloud and Lightning: This image represents sudden change. Your future contains a new and unexpected development.The Dagger: There will be a sharp dagger in your future.The Door: This image represents opportunity. Your future contains limitless possibilities.The Eye: This image represents self-reflection. Your future contains self-improvement.The Key: This image represents ingenuity. Your future contains creative solutions.
Note: The Key combined with the Cloud and Lightning is an omen of good luck. You will be prepared for anything life throws your way.The Knife: There will be a sharp knife in your future.The Leaky Hat: This image represents unexpected problems. Your future will contain roadblocks.The Nose: This image represents wealth. Your future will contain opportunities to increase your wealth.The Planet: This image represents fate. The world is beyond our control and your future contains acceptance of this fact.The Sock Puppet: There will be a sock puppet in your future.
Note: The Sock Puppet combined with either the Tree or the Leaky Hat, is an omen of good fortune. The Sock Puppet combined with any other card is an omen of death or interdimensional demonic possession.The Space Squid: This image represents love. Your future will contain new friendship or a new close relationship.The Toothy Void: This image represents inevitability. Your future will contain what it will contain and cannot be altered or foreseen.The Tree: This image represents new life. Your future will contain an infant or puppy.The Triangular Sun: This image represents conspiracy. Your future will contain paranoia.